Electrolysis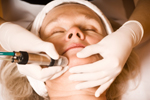 Permanent hair reduction treatment
Facial treatments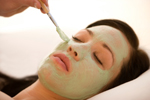 We use natural products made form seaweed which help to rejuvenate your skin and help you feel fresher and younger. All of our facials include scalp massages.
Massage services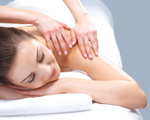 The perfect stress management tool easing nervous tension and encourages true relaxation.
Nail services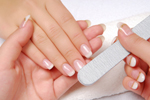 Treatment for your hands, nail and cuticles leaving your hands feeling soft.
Pedicure services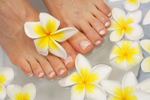 Come along and enjoy a relaxing foot spa treatment, while you relax in our massage chair let your feet to be revitalized with the spa jets taking away the stress we put on our feet everyday.
Tinting services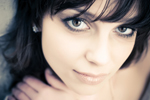 Achieved by using coloured vegetable dyes for a safe and effective result.
Waxing services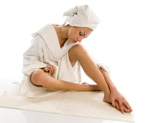 The most hygienic way of waxing is used by us; roll on wax is a cleaner and safer way to waxing, our waxing services help nourish your skin while getting rid of those unwanted hair.